Tennis
Great Milton has a single hard-surfaced tennis court found behind the school. It has recently been refurbished and offers a secluded and sheltered setting for a game, set or match of any calibre.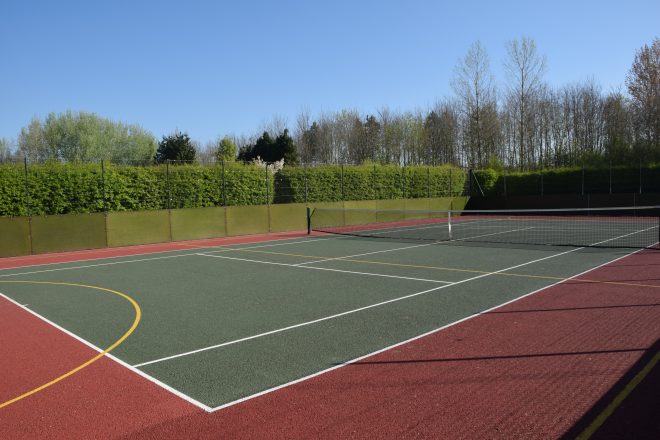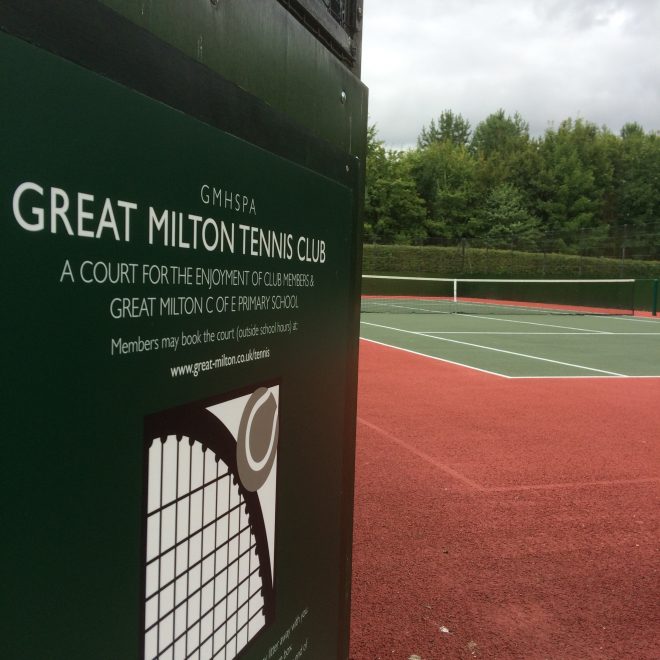 The Great Milton Tennis Club welcomes new members, of all abilities, for a very reasonable annual membership. We offer Family or Individual rates. Members can book the court online (see below) and take advantage of regular lessons offered by our hired Professional. Social events and pub get-togethers will be publicised to all members.
The club is run by the Great Milton Hard Surface Play Area Committee (GMHSPA) and has an arrangement with the school enabling the children to have exclusive use of the court during school hours.
GMHSPA Committee: Mark Nethercleft (Chair), Dan Bennett (Treasurer), Sarah MacMahon (Membership).
Contact: [email protected]
Entry to the court is via the school grounds and is subject to the School's conditions. The court and the equipment are kept locked with a members' combination code.
Members can book the court using Google Calendar. Simply click on the +Google Calendar button (found at the bottom right hand corner of the calendar below). You can then add, move or delete a booking by either entering your log in details or, if already logged in, by choosing the GM Tennis Bookings calendar in My calendars.
Great Milton Tennis Bookings