Great Milton Village Stores and PO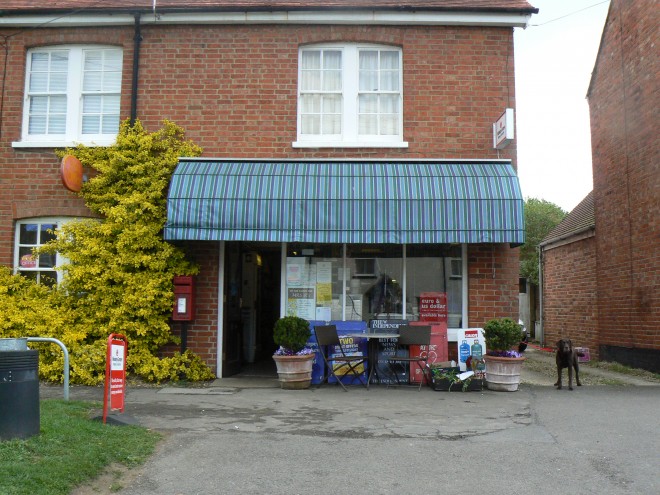 Great Milton General Store
Opening hours*:
Monday – 6.30 am-6.00 pm
Tuesday – 6.30 am-6.00 pm
Wednesday – 6.30 am -1.30 pm
Thursday – 6.30 am-6.00 pm
Friday – 6.30 am-6.00 pm
Saturday – 6.45 am-1.00 pm
Sunday – 8.30 am -12 noon
The Great Milton General Store (which includes the Great Milton Post Office) is at the heart of the village.
You will find:
Groceries, frozen and chilled food
Local farm eggs, sausages, bacon
Wine, spirits and beer
Fresh baked bread (delivered Monday to Saturday)
Newspapers and magazines. (These can be delivered Monday-Saturday to Great Milton, Little Milton, the Haseleys and Tiddington)
A large range of cards and stationery
Dry cleaning is collected on Tuesdays and Fridays and usually returned on the next collection day.
* Bank holidays – 7.30 am-10.00 am. Closed Christmas Day and Boxing Day.
Great Milton Post Office
Opening hours:
Monday – 9.00 am-5.30 pm
Tuesday – 9.00 am-5.30 pm
Wednesday – 9.00 am-12.30 pm
Thursday – 9.00 am-5.30 pm
Friday – 9.00 am-5.30 pm
Saturday – 9.30 am-12.30 pm
Sunday – Closed
Foreign currency – Euros and Dollars in stock. Next day delivery for other currencies if ordered by 1.00pm. Day-after-next delivery if ordered after 1.00pm
Parcelforce – Including priority services
Moneygram
National Lottery / Health Lottery (from June)
Free cash withdrawals for most major banks – including HSBC, Barclays, Lloyds, Nationwide, Natwest, Halifax, RBS, BOI, Bank of Scotland, Clydesdale Bank and some Santander
Sadly we don't do DVLA or Passport 'Check & Send' or forms
Final collection times:
Monday – 5.15 pm
Tuesday – 5.15 pm
Wednesday – 11.30 am
Thursday – 5.15 pm
Friday – 5.15 pm
Saturday – 11.00 am